Well since I started here a year ago giving away "stapms" (that the way someone that is typo prone spells stamps), I thought it would be fun to re upload and pass out the sets I've given away throughout the year.
Now, bear in mind, some of these were drawn with a sharpie, most of these don't have a brush set, and ALL of these were done a long time ago, so no guarantees about quality! :) but they are all fun and unique and they all came from my heart :)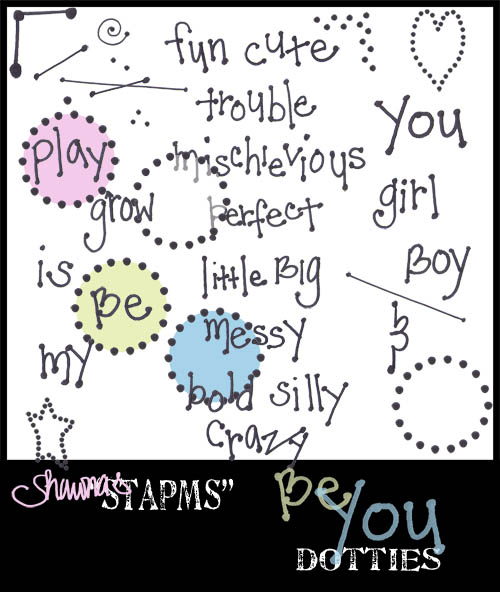 These are the first set of stamps I gave away at this blog, they are saved as two single files that you can select and copy the images from, and hopefully have a little fun from them too!! Download them HERE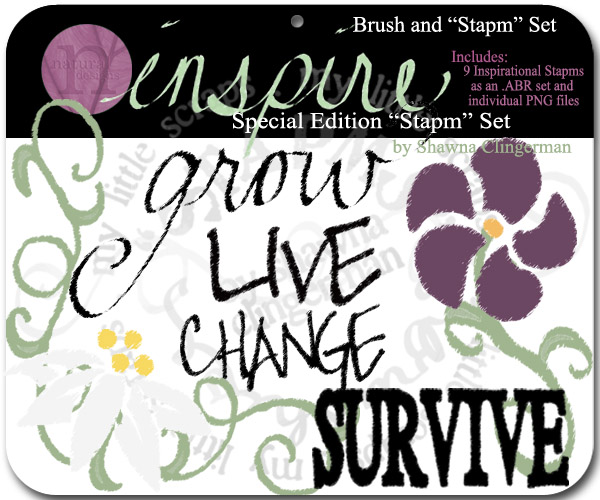 This set of stamps is SOOOOO special to me! I made this set when I found out our dear online friend (and now my CT member!) Erin Black, went into remission. I still tear up just thinking about that day, and thinking about how lucky I am to have her in my life. These were repackaged for NDISB so they are in pretty good shape. Download them HERE.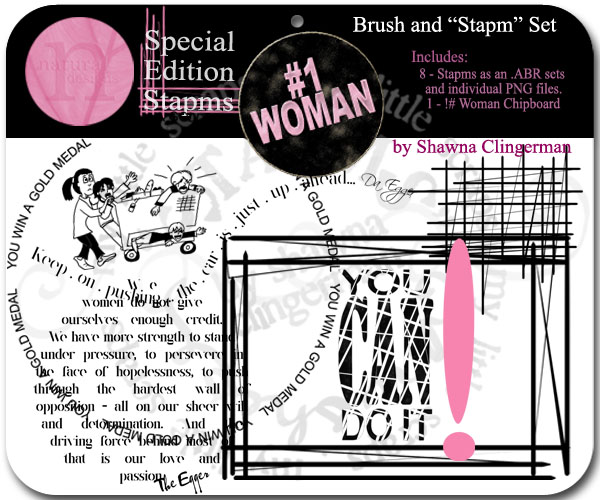 This set was inspired by a totally cool blog that has gotten quiet, but used to be one of my favorite places! "The Eggers" were some anonymous digi scrappers that encouraged and recognized people that encouraged the scrapbooking community. This particular post moved me SO much that I just had to make a set of "stapms". Download this brush and stamp set HERE.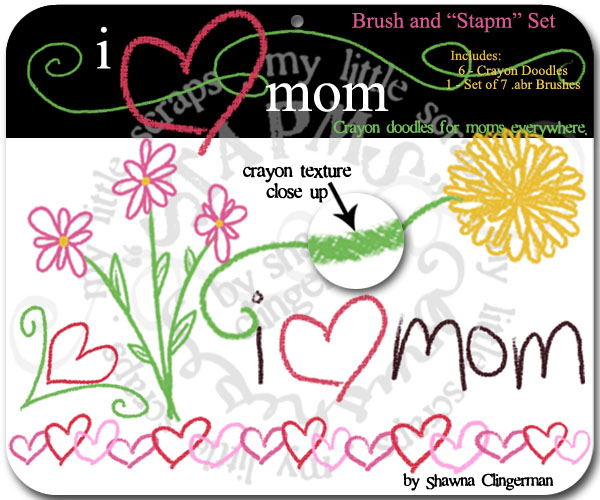 These were made to celebrate Mothers Day they have a fun crayon texture and I'm sure you'll enjoy, download this set HERE.
Last I have this set of brushes and stamps that I made as a freebie for a tutorial that Jen Caputo wrote: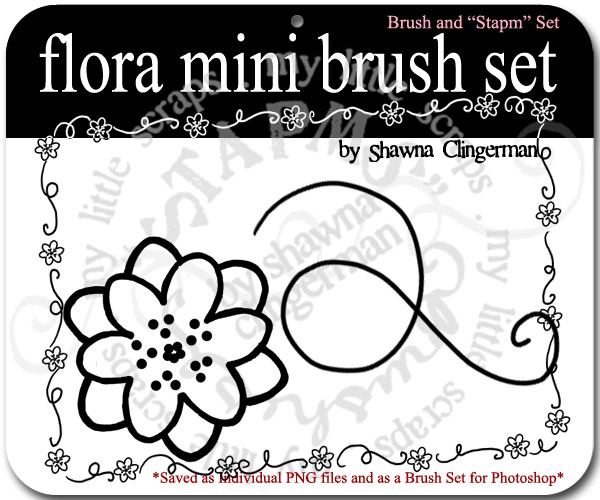 You can download this set of brushes and stamps HERE
I also did a few other freebies that have all been turned into products in the store. Arrow Fun, Polka Flowers, All You Need is Love, I did a Happy Birthday Mini Kit, a Grass is Always Greener Paper Pack, and A few other things that are all SUPER cheap right now with the sale going on :).It has been a great year of blogging with lots to talk about for me ofcourse :)! Thanks to everyone who has been here, commenting and reading and brightening my days – I appreciate you all so much!
Here's to another great year on the blog!
-Shawna