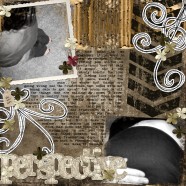 Well – I knew that this was pretty much coming – I have a history of lots of contracting and preterm labor (although no dangerously early deliveries) and it seems to officially seems to have caught up with me this time around too – and I'm starting to contract quite a bit. On Friday morning my doctor sent me to labor and delivery – and it really felt just too early at 22 weeks to be sitting in there getting monitored and checked.
The good news is that I have not started dilating as of Friday, and they also did a test called the Fetal fibronectin Test, that basically assesses my risk of delivering in the next two weeks. The test came up negative which according to my ob gives me about a 95% chance of not going into labor in the next two weeks, but she stressed to me that it isn't definitive and I still need to "take it easy"… meaning if I feel contractions coming on, that I need sit or lay down and try to limit my physical activity. Since Friday the contractions seem to be really setting in, and I know from my experience with my last pregnancy that this will probably be sticking with me for the next few months until I deliver.
On this friday I have an ultrasound to measure the thickness of my cervix, and I'm really hoping that by keeping things low key that I'll be able to hold of getting put on full bedrest, because obviously with the three monkeys that would prove to be a bit complicated. But regardless It pretty much feels like I'm useless, a sink full of dishes or a load of laundry, not to mention packing a lunch or chasing down an extra naughty three year old sets off contractions. Plus, I think I'm finding a correlation to stress, which is pretty much impossible to avoid as I'm feeling so ill at ease about all of this, and so frustrated by the prospect of ending up on the couch for the next 3 months (or more!) … not to mention, that it is scary – this little man needs to stay put and it is SO early to be worrying about labor…. deep breath…. sorry, my little bit of venting as I stress over this in the middle of the night.
So that is pretty much what Is new with me, lots of sitting, lots of aching, and more than my fair share of stressing…
I did a page about it all because it was my week to host the Sugar Free Challenge over at Sweet Shoppe Designs: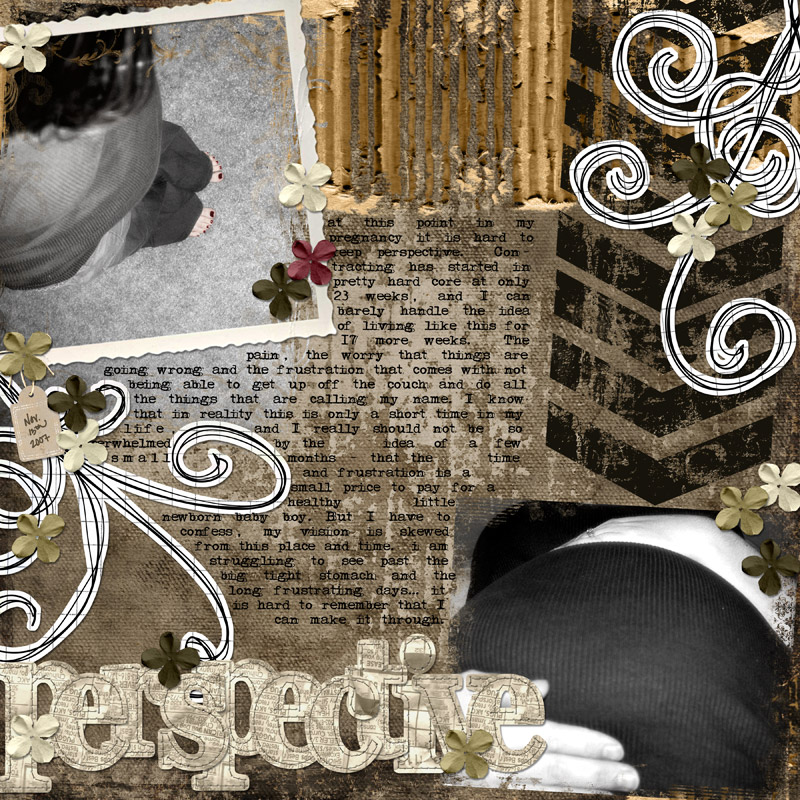 Click on the image to see the journaling up close, Credits: Credits: BG is from Jessica Bolton, Swirls are from Lauren Grier, Alpha is my Stitched Alpha: Newspaper, Arrows are my Graffiti Grunge Arrows, Frame is from Robin Carlton, and Photo Masks are from Penny Springman, Flowers are from Dani Mogstad and Little Tag is from me.
In the end, I know that this will be a short time in my life, and that I need to just make peace with the fact that it is "take it easy" time now. Deep breath because this will pass – and I am so lucky to have a hubby that comes home every day from work and takes over with the kids so I can rest, and three boys that (for the most part) are super good to me, well behaved little boys.
So anyways, on Monday I did a few pregnancy photos to try to lift my spirits a bit, I thought I'd share a few: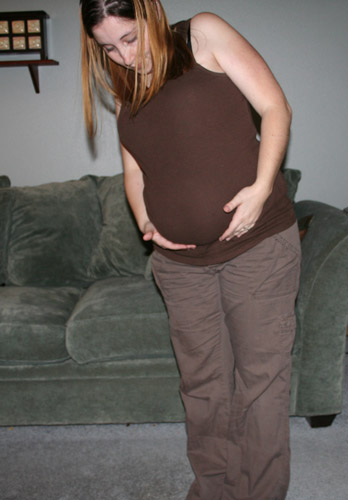 Here is a few I got with Owen: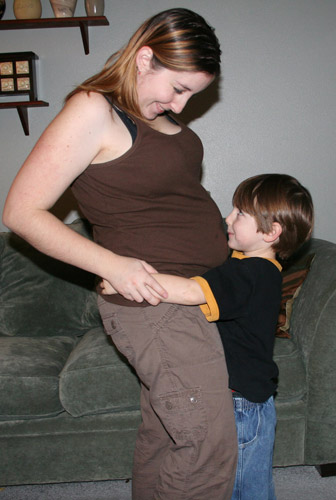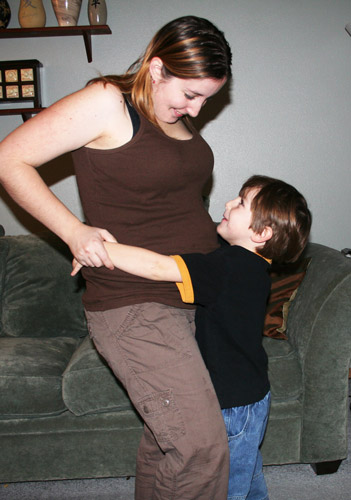 And one with Gareth (Reece was napping so we missed him this time around):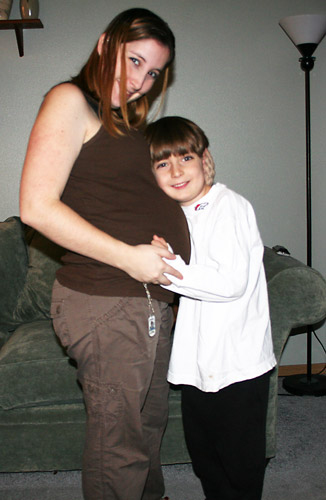 And here is one Owen insisted we take: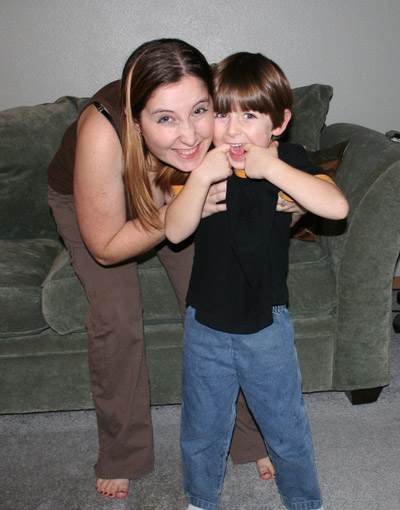 Sigh … see – it is worth it when I get another sweet one of these guys in the end.
Keep us in your prayers that the contracting slows down for my sake, and mostly that little man stays put right where he belongs, and that in the meantime I don't go completely crazy!
Have a good Wednesday everyone – I'll be back later this week with a few more pages to share, and I'll keep you updated on any progress with me and the little one.