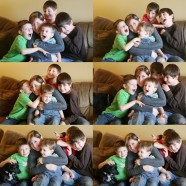 Well, it seems fitting after yesterday's post to post something less moody!  I thought I'd tell you about my amazing mothers day weekend and show you some pics!
This weekend was not only Mother's day weekend but National Scrapbooking day and boy oh boy did I get spoiled this weekend!  I told g that all I wanted for mothers day was just the freedom to scrapbook all day on Saturday.  I didn't mean I needed him to give me an empty house but he totally did anyway.  My amazing hubby kept the kids out and about for SIX hours! I know from experience taking them all somewhere is no small feet so I'm still in sort of shocked by it all.  I had such a nice day to myself and leisurely scrapped the day away at a nice and relaxed pace.  Here are the four layouts I ended up with (if you click you can see them slightly bigger):
As if that wasn't enough, my sweet boys also surprised me with gifts the next morning.  G was very clever and got me two types of tablets – the kind you read on (this) and the kind you draw with (this, my old one had been acting up and making me absolutely crazy!), I was thrilled and have been fun reading my most recent book choice on my digital reader – I've been enviously eyeing g's nook for a while now!  After enjoying the nice cup of hot coffee that was brought to me in bed, and opening my lovely gifts, we went to a great new little diner we wanted to try and we had a nice mother's day morning brunch.
When we got home I made the boys all take pictures with me – it is always such a hard shot to catch with 5 people (plus a few with doggie too), and at least 3 of the little men are still quite squirrelly – It's all about the outtakes right??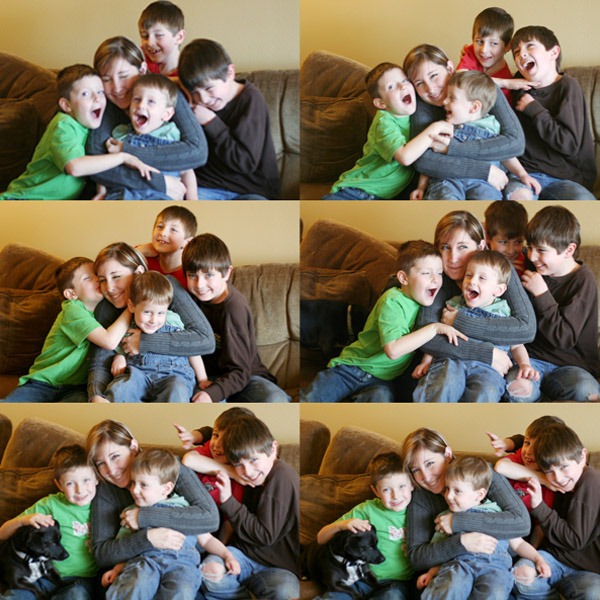 In the end this was my favorite: (and I'll be honest here, this is mostly my favorite because I don't look dopey in it!)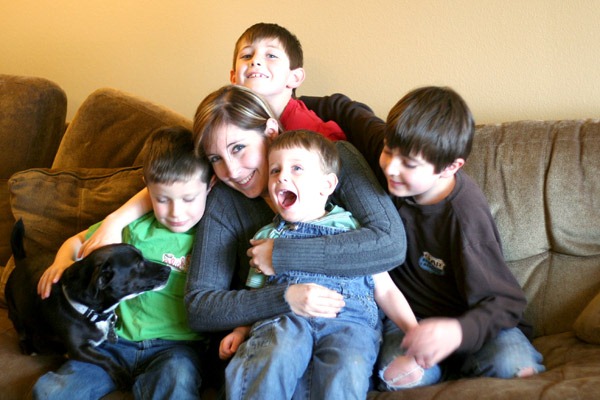 Look at little guster getting a bit of love too!  Sigh, I love these guys and its pretty amazing to have them in my life – especially on mothers day!  There is one thing I know for sure, and that is that this house is filled to the brim with love, and that is something I can be proud of.
Just for kicks, here we are last year, what do you think? do they look like they're growing up on me!???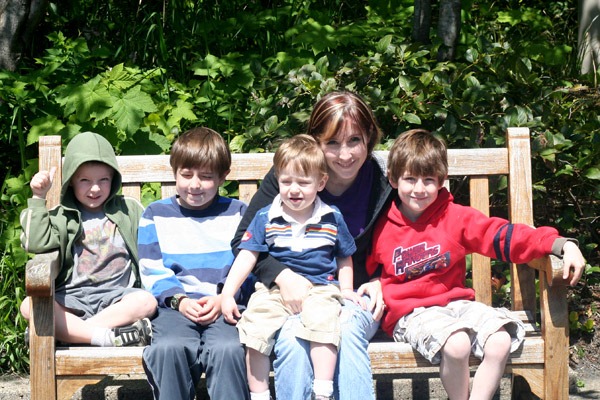 I mostly see it in Gareth, he is loosing a bit of his round little boy cheeks, he's gonna be a little young man here soon, I don't know if I am quite ready!!!  Well, I guess it is Tuesday, I don't know if I am quite ready to accept that the weekend has been over for a few days now!!! That's what the guys get for spoiling me rotten!  Happy mothers day to all the mommies out there, I hope you were totally spoiled too!
Read More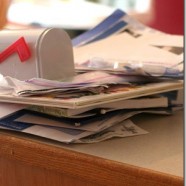 I'm not exactly sure why I'm choosing this to blog about when I've been so quiet for so long – I'm not like horribly depressed or something, I swear!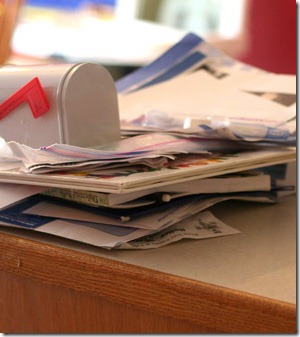 The older my boys get, the more I'm realizing that I'm not very good at "mom stuff". Don't get me wrong, I'm good about some things – my kids def. know I love them, they know they can talk to me, and they do talk to me (and joke with me and laugh with me all those things come easy to me).  The problem is the other stuff.  It's the everyday-keeping track of and on top of things type of stuff.  If you know me, I'm sure I've told you at least a few times that I'm not good at cleaning –and really, I'm not… I try, I work hard with the boys to keep up with things, but the problem is we aren't "neat," and I'm embarrassed to say, I don't think I've really taught my kids how to be orderly how to pay attention to details… but these are not things that I do well, they are really things I don't even understand myself.  What about the other "stuff" you say?  Well, I wish I could say that my kids eat well rounded meals, but they don't, or that I'm signing my kids up for activities and that I'm filling their time with enriching things to do.  Actually, I'm not, and to make matters worse, we don't always make it to the places we say we'll be – Last week I missed two important things, one of them being a dr. appointment, and THEN I took the boys out of school and loaded us all up for the dentist only to get there and find out our appointments are actually next week.  I feel like we are forgetting things, losing things, missing things more than your average family. Below average, that is so not what I want for us… Being a mom is more than kissing boo-boos and having a jolly good time, I'm supposed to be running a household here, and I'm def. not doing that how I'd like to.
Its not at all that I don't care, I do I want so much to give my kids everything that they need from me… I don't want to be flakey or scattered. I HATE when I feel like we are always making up for something, running late, missing forms and phone calls and things that really do matter.  I really do understand that they are important.  But its me, I am just not that person – I wasn't born with a collated filing system in my brain to file things away to.  But seriously I look around me and think sometimes that I must just seem like a child to all these people around me that have all i's dotted and their t's crossed.  It makes me want to run away a little, because, you know, when its just me it doesn't matter so much when I let myself down or run around in circles trying to figure stuff out.  I managed just fine in high school even if I did walk around with armloads of disheveled papers and unorganized assignments.  I just shoved my hair in a pony tail and rushed out the door when ever I slept through my alarm.  living with piles of clothes and what not surrounding me in my room was not that big of a deal to me.  It's just not the same now with the boys, every time I make a mistake or fail to do something I let them down.  And I feel like I just don't know how to be better than I am…
It seems like a simple problem probably, especially if you are type a with very clear headed mind for details, and with ways of getting things done like a machine.  For me though,  just getting a calendar isn't enough, I mean, I've tried that more than once, but I still manage to forget to put things on it or check it or… I don't know – I guess it all boils down to that I just don't use it.  It just feels like when I start to think about how to add order to my way of doing things it is like this huge overwhelming insurmountable task.  It is like someone is asking me to fly or something, it is just not a skill I have. I can remember pretty clearly as a kid, my totally organized a put together sister feeling frustrated with my mess or or my parents frustration at my complete lack of ability when it came to house work and orderliness… and I just felt completely powerless to make myself do it different.  I still feel like that little kid today, and then I just feel disappointed in myself because I want to be able to do better – my family deserves better.
I'm not really looking for advice, because I know, I mean, I understand that there are ways to do it better…. but right now I just feel like I'm in WAY over my head…  I'm floundering some over here.  I think really what I'm trying to put out there, is just that, this whole mom thing is hard, it is trying and intense and monumentally important.  Today I feel like I'm not really up to the task, like really not up to it.  But that brings me to the other thing about being a mom, and that is that it's not really optional, I can't take a vacation or just up and quit… and even one day of throwing in the towel effects my family so much!  It is sort of a heavy responsibility to have to bear.
Yesterday was Mothers day, and I'm feeling a little bad, because there are some areas in which I'm completely failing. When my family is so gracious and loving and grateful, I just wish I felt more proud of myself… Some day that sense of self is a little bit hard for me to find, and today I is definitely one of those days.  Today it is overwhelming to try to think about how to do better – so I guess I just offer my family the one thing that I can follow through on, and that is the fact that I'm here, I'm still here and I'm still going to be here even when I'm doing not so hot of a job or if I'm hanging in there by the skin of my teeth.
Maybe another day I'll be better, but today I'll just be here and I guess I know, especially after everything that I've been through, that that is something that certainly counts.
Read More