Well, Saturday was a big day around here – Owen had his 9th birthday, which to me is a big deal! Only 1 year until I have 2 boys in the double digits – then what!?!
This past year has been a sort of transition for the Clingerman family – we have shifted, subtly, to a family of KIDS, not babies or little ones, but like boys, that don't need me to wipe their noses or put their shoes on.  Even Tennyson isn't my baby anymore (besides the times when he pretends he's a baby – which is a lot, Tennyson has an active imagination!).  Anyway, as I watched my #2 son, make the click over to "nine" I couldn't help but feel the  reality of that soak in a bit more.
I do try every year  to take the boys for a little photoshoot – sort of a "capture them at this age" sort of thing – so yesterday I took him off to the park to get my shots (honestly it took a bit of arm twisting! birthday boy had several better things to do!) Since I was taking Owen, and because I'm trying to be better about taking those pictures, we decided to bring Tennyson along so I could take some belated-four-year-old pictures. He turned four in February and I neglected to get out my camera.
Here is a little peek at my favorites:
Owen is so understated and mellow about showing his feelings, so it was really a big challenge to get him to relax and smile – I think we did pretty well though, these ones are especially fun: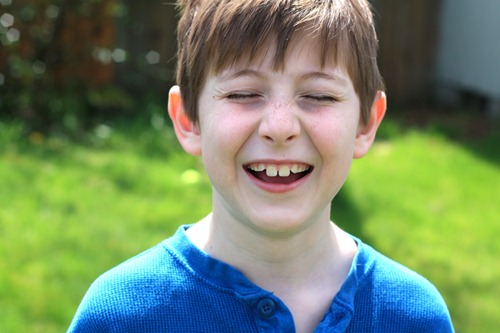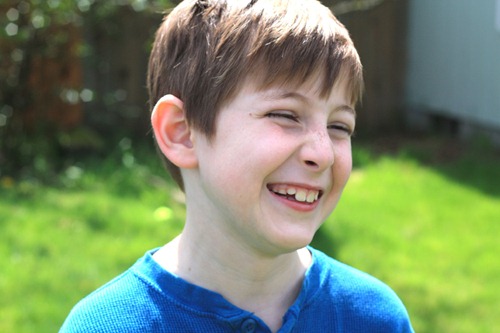 Tennyson has been more of a challenge to photograph lately – he is such an independent little man, and taking pictures has to be on his terms – lately I just keep missing the great moments because by the time I press the shutter button, he's over whatever pose he's in and moving on to some other idea – It took a LOT of takes to get these ones:
You know, I have a hard time, most of the time seeing Tennyson as a four year old, I keep telling myself he doesn't look nearly that old!  But seeing these pictures was an eye opener for me! I really have no doubt that he is totally looking his age here – I can't believe how big he has gotten!!
One of the benefits of dragging them both to the park together was that I could get a few brother shots – it is painstaking though, to try to photograph more than one boy at a time, so I only got a few usable ones – but they were worth the work, check these out: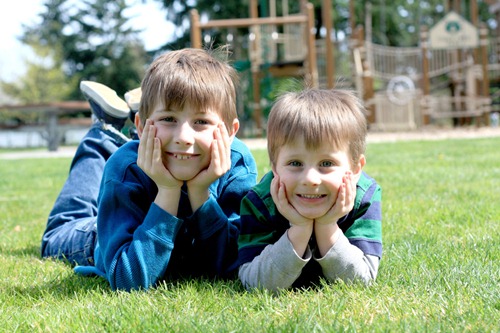 Hee hee hee, are these guys cute or what!?  Happy birthday to you two, where has the time gone???