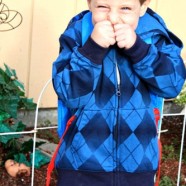 It's hard to believe that that time has come, but my little T is now officially a preschooler.  I wasn't sure if he even needed preschool (Gareth and Owen were never in preschool and i think it was right for them), but toward the end of spring last year it just became super obvious that Tennyson needed something more to do with his time than just talking to me non-stop!
He has been SO excited about starting his school, and so when the big day he was here his energy was contagious: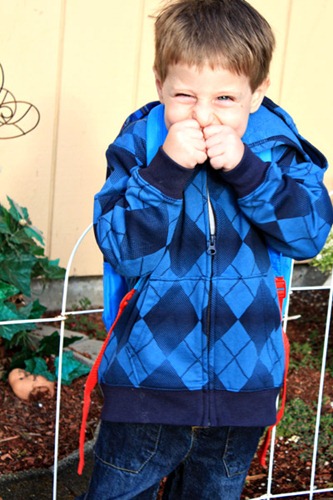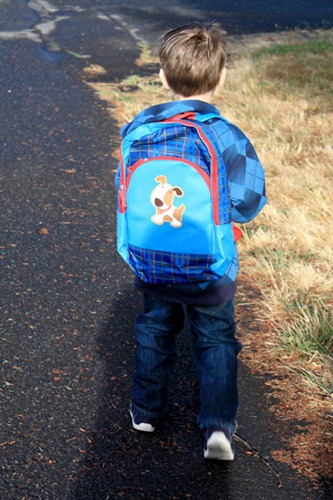 When we got into his class room, he looked nervous for a total of about 5 seconds before he got all excited again :)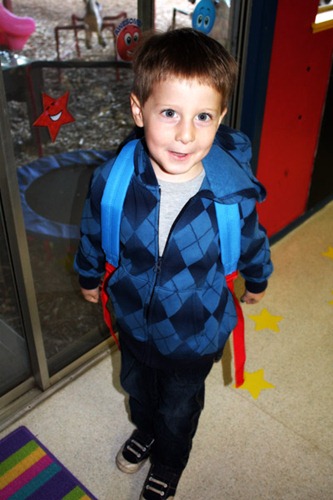 I had to snap a picture of this, he's just one of the adorable little students now :)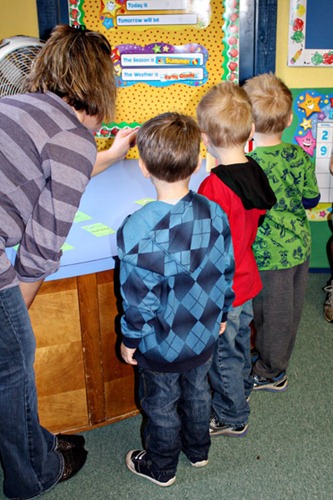 When I picked him up, he was happy as can be, asking right away when his next class was.  So I used bribery in the form of fruit snacks AND a danimal to convince him to make this little video for me:
Read More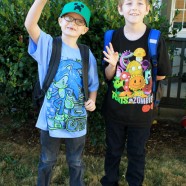 Today was much anticipated for me this year! Summer has been long, and loud, and I'll be honest and say that I was REALLY ready for some space from the boys, so the first day of school could not have been more welcome!
Gareth is going into 7th grade this year, it really is crazy to try to comprehend – but its been pretty clear that that kooky middle schooler stage has set in, so I guess I can wrap my brain around it!
He was certainly the LEAST enthusiastic about the whole back to school thing, and 5 minutes before we had to head out, he was in this position sneaking in some z's on the couch: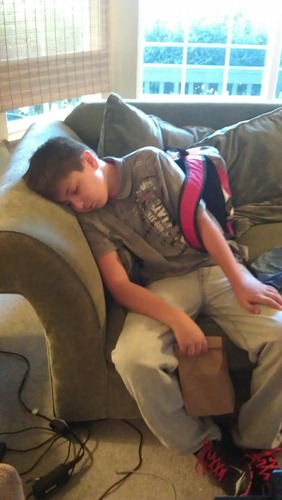 I really did try to get some enthusiastic back to school shots when he was headed to the bus, but this is as much as my moody middle schooler was ready to give: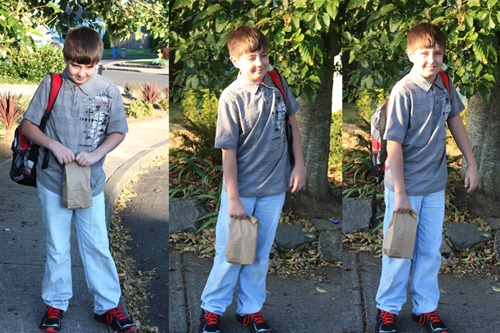 In all seriousness though, Gareth is an amazing kid – he just keeps making me proud, and I am so looking forward to seeing what grade 7 brings for him!
Owen and Reece leave almost a full hour later than Gareth, so here they are together ready to start 3rd and 4th grade: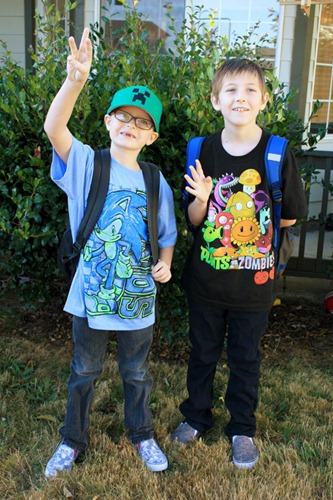 Owen was trying to withhold a smile from me, but with some serious effort, I managed to wrestle this one from him: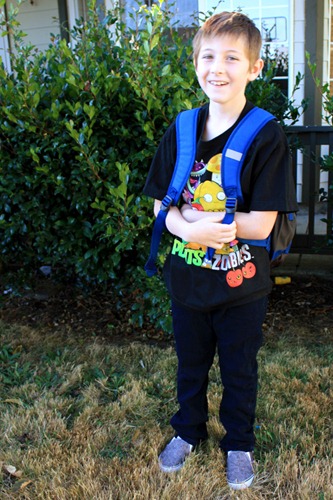 Last year Owen tested into our district's gifted program, so he is going to be involved in a pull out program one day a week where he goes to a different school where they do some cool "enriching" things. I'm super excited for him and can't wait to see how it goes! (also, super proud of him!!)
Reece was SO excited about going back to school, he has really been missing the routine of it all and he is a social little creature so I think some good social interaction will do him well!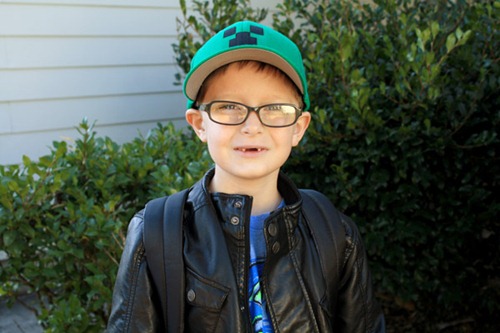 To me, Reece has gone through the biggest change physically this past year, just look at a comparison of him from this year to last year's back to school photo: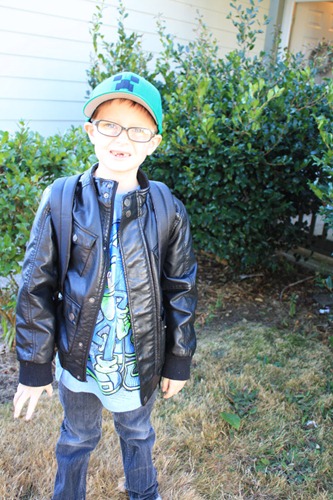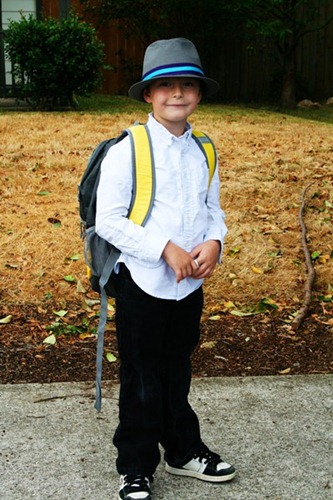 This past year has been full of struggles for Reece, from an ADHD diagnosis to school struggles and issues with some peers. He has worked REALLY hard to work through it all, and I really do feel like we are starting out on a really positive foot this year. S I'm hopeful that we will be able to help him have a little less stress for 3rd grade. Whatever way it goes though, Reece always continues to be a really amazing kid with an emotional IQ that you wouldn't believe.  Plus, Reece is just cool there's no way around it – I'm excited about watching him grow through his 3rd grade year!
After the school bus came and went, I sat down on my couch in an amazingly QUIET house, Tennyson was still sleeping, and I just reveled in having some SPACE to be alone! I have had a hard summer and I've really needed some peace (peace of mind and peace of house LOL).
Next week T is going to be starting preschool (eek! can you believe it?!) and then I'm actually going to have several hours a week where it really just is ME, and I don't think I've really had that situation on a regular basis since before Gareth was born!  I'm excited, and nervous, but mostly just super excited. Can't wait to see what this school year is bringing for the boys, and for their momma too!
Read More